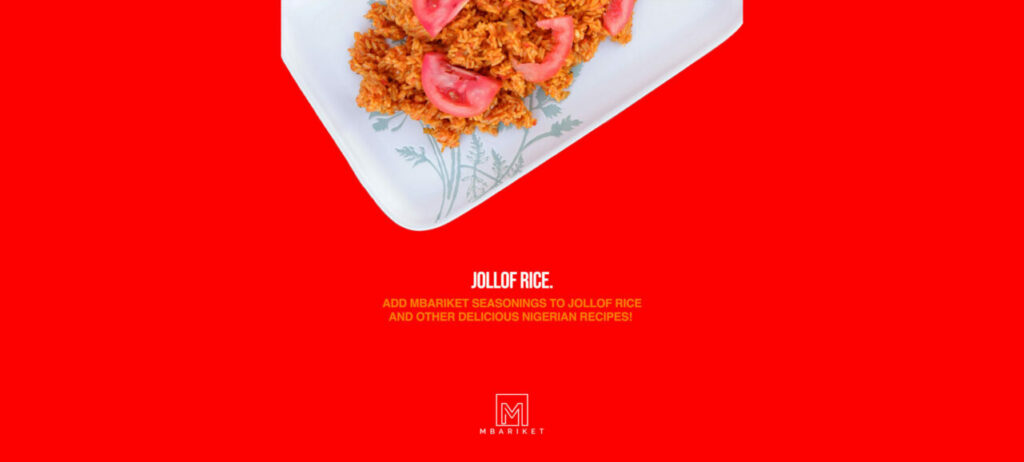 Jollof Rice dish is a must-try for anyone interested in exploring Nigerian cuisine. This iconic rice dish is perfect for any occasion, whether it's a family dinner or a big celebration. In this post, we'll share a step-by-step recipe for making Nigerian Jollof Rice.
Ingredients
1 can of tomato paste (6 oz)
1 large onion, diced
2 bell peppers, diced
2-3 scotch bonnet peppers, chopped (or 1 habanero pepper, if you prefer a milder flavor)
3 cloves of garlic, minced
1 teaspoon of thyme
1 teaspoon of curry powder
1 teaspoon of smoked paprika
1 teaspoon of Mbariket salt
1/2 teaspoon of Mbariket black or red pepper
3 cups of chicken or vegetable broth
2 tablespoons of Mbariket red palm oil
Optional: pre-cooked chicken, beef, or shrimp (if you want to add protein to the dish)
Instructions
Wash and rinse the rice in a colander until the water runs clear. This will help remove excess starch and ensure that the rice cooks evenly.
In a large pot, heat the palm oil over medium-high heat. Add the diced onions and sauté for 2-3 minutes until they become translucent.
Add the diced bell peppers and scotch bonnet peppers to the pot and continue to sauté for another 2-3 minutes until they soften.
Add the minced garlic and continue to sauté for 1-2 minutes until it becomes fragrant.
Add the can of tomato paste to the pot and stir it in with the vegetables. Cook the mixture for 2-3 minutes until it starts to caramelize and turn a darker shade of red.
Add the spices (thyme, curry powder, smoked paprika, salt, and red or black pepper) to the pot and stir them in with the tomato paste and vegetables.
Add the chicken or vegetable broth to the pot and stir it in with the tomato paste and spices.
Add the rice to the pot and stir it in with the other ingredients.
If you're using protein (chicken, beef, or shrimp), add it to the pot now.
Bring the mixture to a boil, then reduce the heat to low and cover the pot with a tight-fitting lid.
Let the rice cook for 20-25 minutes until it's fully cooked and all the liquid has been absorbed.
Remove the pot from the heat and let it sit for 5 minutes to allow the rice to absorb any remaining liquid.
Fluff the rice with a fork and serve hot with a side of fried plantains or a protein of your choice.
With the right combination of spices and a few simple steps, making Nigerian Jollof Rice is easier than you think.